Nanuq2020
Université de Rome - GREAL, Université de Genève - Department F.-A. Forel, Faculty of Science, Université Savoie Mont-Blanc - LCME, IFSTTAR de Nantes - GERS et la Société de Géographie d'Italie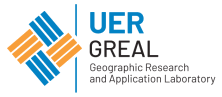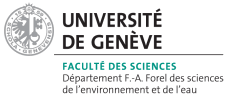 Support : Fondation H. Dudley Wright, Services industriels de genève, Advanced Tracking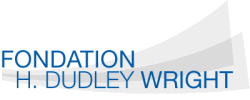 ---
Partenaires institutionnels
Partenaires scientifiques 2018, en collaboration avec l'association à but non-lucratif PolarQuest2018 : Centro Fermi, Istituto Nazionale di Fisica Nucleare, Consiglio Nationales delle Ricerche, CERN the European Organization for Nuclear Research, Geographic research and Application Loboratory, Centro di Ricerca, Sviluppo e Studi Superiori in Sardegna, Société de Géographie d'Italie.



Partenaires scientifiques 2015 - 2017 : Météo-France, Oceaneye, Ifremer, Université de Brest, Université Savoie Mont-Blanc. Les sujets d'étude couvrent la météo, la climatologie, la biodiversité et la pollution des océans. Le passive igloo participe également à Isaaffik, une nouvelle plateforme de rencontre de la recherche arctique.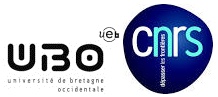 The Polar Secretariat : Danish Agency for Science, Technology and Innovation (DASTI)
Greenland Institute of Natural Resources : http://www.isaaffik.org
---
Un grand merci à Remy, Colette, Rob, Lisa, Mathilde, Dolores, Haude, Reto, Peter, Christophe, Christine, Kalle, Pascal, Patrick, Dimitri, Miguel, Stéphane, Ivan, David, Hans, Jakob, Barbara, Perle, Cora, Jean-Guillaume, Melvin, Jonas, Clementine, Sylvie, Bernard, Estelle, Valentine, Miranda ainsi que les nombreux membres du YCC pour l'aide, l'intérêt, les conseils, les idées et la participation passionnée.
... ainsi qu'à Eric Brossier de Vagabond, tout particulièrement pour les données climatiques et en rapport avec la glace qui ont été précieuses pour les simulations et la conception du 'passive igloo'.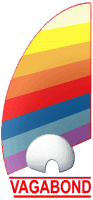 ---
Partenaires industriels
SIG - services industriels de Genève

Support financier
Klingenburg GmbH

Dimensionnement, fabrication et mise à disposition d'échangeurs pour la ventilation double-flux.
swisspor Romandie SA

Conseil et fabrication sur mesure et fourniture de mousses EPS spéciales hautes performances qui servent d'isolants du passive igloo et d'isolation thermique de la coque du bateau.
Honda Suisse SA

Mise à disposition d'un atelier industriel chauffé pour accueillir l'igloo pendant le chantier.
LARAG SA

Transport.